"Leigh taught me how to live, your father [Laurence Olivier] taught me how to love, and Jack taught me how to be alone." -Vivien Leigh to Tarquin Olivier, Larry's son
1. Leigh Holman
Married 1932-1940 (divorced); Had one child, Suzanne.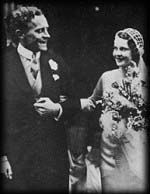 They met before she became greatly involved in acting. Marriage ended basically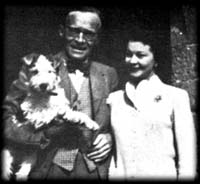 because of Vivien's newfound love for her career as an actress, although she and Laurence Olivier (see below) had started an affair while she was still married to Holman. They, however, remained very close all through Vivien's life. Interesting tidbit of information: Leigh Holman looks greatly like Leslie Howard, co-star in Vivien's big hit "Gone With the Wind" (1939), whom Vivien had been a fan of before even meeting Leigh.
2. Laurence "Larry-boy" Olivier
Married 1940-1960 (divorced)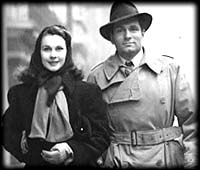 She first saw him while he was acting and declared to a friend, "Someday I am going to marry Laurence Olivier." They met shortly after and fell in love during the filming of "Fire Over England" (1937). Then, they carried a secret love affair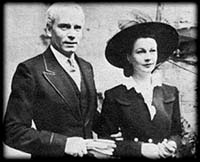 between 1937 and 1940, when Vivien became divorced. Right away, they were married. Marriage ended as a result of emotional disturbances on Vivien's part. From the mid 1940s on she suffered from frail health (see biography) and nervous breakdowns. They split in 1958, but divorce wasn't final until 1940. Even after the divorce, they continued to feel great love for each other and did up until each of their deaths (hers in 1967, his in 1989). Interesting tidbit of information: Larry and Viv starred together in three movies and countless stage productions. Read More!
2. John "Jack" Merivale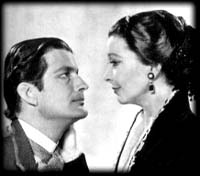 Lived together 1959-1967 (her death)
Started living with Jack in 1959, while still officially married to Olivier, although they'd already split. They never married, but he was with her up until her death. It was he who found her dead and after phoning the doctor, he phoned Laurence Olivier, Vivien's ex-husband. Supposedly, it was more of a partnership than a deep love, and Jack understood that he'd never take the place of her true love, Larry. Interesting tidbit of information: They starred in "La Dame aux camelias" in 1961, which toured in Australia.